27792 Aliso Creek Rd Ste B110 Aliso Viejo, CA 92656
Self Defense and Martial Arts Course in Aliso Viejo, CA
At Lockhart's Karate Academy in Aliso Viejo, CA, we offer a no-cost introductory self defense and martial arts course to all prospective students so that they'll have the chance to judge for themselves whether karate is the right fit for their fitness needs. One of the main benefits of a self-defense and martial arts course is that it can improve your strength and core stability.
We offer karate classes for students of all ages, and we offer classes in:
Self-defense for groups

Self-defense for kids

Karate Classes

Soo Bahk DO Classes
Karate skills can be useful if you ever find yourself in a situation where you're being threatened with physical violence. Lockhart's Karate Academy has been teaching self defense and martial arts courses for 29 years, and we're proud to have been part of the lives of so many students throughout Aliso Viejo and the surrounding areas. Call or come by to sign up for your free class and to find out more about karate.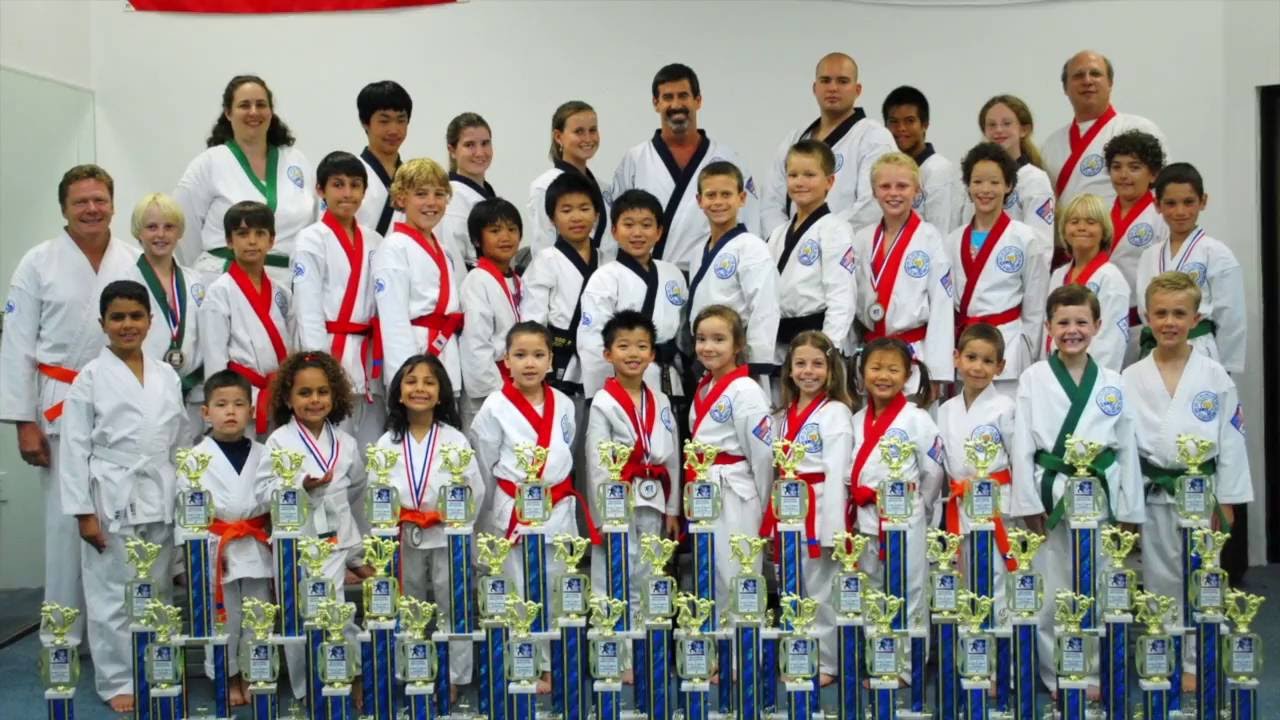 Master Lockhart has been training in Soo Bahk Do Moo Duk Kwan for over 30 years. He is a certified Master Instructor, holds a Degree in Psychology from UC Irvine and has been teaching Martial Arts and...
Very happy with Lockhart's Karate Academy. I believe the classes have been great for my 4 year old. They also have a monthly movie night that my child loves.

I was recently looking for either martial arts classes or summer day camp activities for my son, who is almost 9, and went by to check out Lockhart's Karate Academy on a recommendation of a friend. I found Master Lockhart and Miss Brittany to be great with all the kids, and the instruction is fun and well organized. The training activities they provide test the kids both mentally and physically while challenging them to remain focused and do their best. The kids think it is great! Seeing my son having so much fun while learning useful life skills is great. I recommend Lockhart's Karate classes 100%%, and I'm planning on trying out their summer camps as well.

- Michael Olson. 5/7/2019

We love Lockhart Academy! Mr. Lockhart has a wonderful mix of care, kindness, and sense of humor with his instruction. I am in my 50's and my daughters in their 20's - it is beneficial for all ages - not only learning self defense, but confidence, strength, flexibility, and fitness.

- Holly Quasem. 11/13/2018

All 3 of my boys attend Lockhart Karate, and we couldn't be happier. They all started when they were 3 years old and have gained so many important life skills, made great friends and had a lot of fun. I highly recommend it for kids of all ages.

- Erin Jackson. 11/12/2018

My girls loved their experience learning here!

This is an amazing place with wonderful teachers and a wide variety of programs. You will be happy you went here.

That's my friends step-dad place. I also been there a couple years back. It was fun, we used to build forts during the movie nights. Good times.

- Sean A. Islamov. 7/18/2018

- Angela Torres. 7/2/2018

I have a son who just came to US and couldn't speak English. Contrary to my concern, Master Lockhart treated and taught him very well. He has something to make the class enjoyable and led the class very well. I definitely recommend this academy to other people even though we can't no longer take him to the academy because we moved far.

Lockhart karate has been a gamechanger for our boys. It is about much more than karate. Master Lockhart and his daughter are wonderful. This is a great family-owned gem of Aliso Viejo.

Our kids first met Master Lockhart through their afterschool enrichment class. They asked to continue taking classes at his studio and in only one month, we have been so impressed by how much they have learned and want to learn! Highly recommend to any parent looking for an experienced teacher who is able to balance structure, discipline and fun in his instruction.

We shopped all over the Aliso / Laguna area for a mentor for our wild boys. Although, we were not familiar with Soo Bahk Do, it was all about Master Lockhart and his ability to work with children, teach them discipline and also teach us by example how to be better parents. Thank you Master Lockhart!

I cannot overstate the constructive effect that Lockhart's Karate Academy has had on my nine year old daughter, now with the academy for about two years. In addition to martial arts skills, she has gained a lot in terms of self-confidence and self-discipline. This is why we have decided to enroll her younger sister too!

- Bidjan Ghahreman. 6/24/2018

The Lockhart family's warm and professional engagement with all ages of student, patience, and knowledge of their martial art is admirable. Both our middle-schoolers have loved taking classes at Lockhart's.

The respect and knowledge learned is well worth the time and money! Master Lockhart and his daughter are excellent instructors, patient, kind and extremely knowledgeable!

- Isabella N. Freeman. 6/23/2018

Dan and Brittany have an incredible dedication to their students, their community, and the martial art of soo bakh do. They conduct all their dealings with the same honor, respect, and integrity that they teach their students, and it's rewarding to see the love and appreciation they receive from the families who benefit from their commitment. It's a shame that one crackpot using lots of fake names (including mine, on another site!) is maligning an exemplary person and business. Read the reviews from real people to get the true picture!

- Lisa Lockhart. 6/23/2018

My grandchildren love coming to class here and respect Master Lockhardt and Ms. Brittany so much. They are strict but fair and kind. The kids learn very quickly that praise is something they must earn through trying hard and following instructions. I highly recommend this business!

- Lee Ann Cameron. 6/23/2018

My daughter loves Master Lockhart...he is sincere and good at what he's doing. My daughter is looking forward to every Tuesday and Thursday to go to karate classes!

Master Lockhart is amazingly patient, doesn't mind practicing calm discipline for as long as it takes on his students. My 6 year old son not only enjoys his classes immmensely but loves to get feedback from Master Lockhart on his behavior, even if it's not always positive. We love this place!

- Melissa Denktash. 6/23/2018

I cannot say enough good things about Master Lockhart and his studio. Beyond excellent. Such an amazing place for kids to learn and grow. He really takes the time and personalizes the experience for each child. This is so much more than karate...this is a place where a child's mind and spirt can grow and flourish. Thank you master Lockhart and Ms. Brittany. You guys are the best!

- megan cameron. 6/23/2018

My two kids have been studying with Master Lockhart for over 3 years now. It has been an important part of their lives since the beginning. Master Lockhart and Ms. Lockhart have been nothing short of amazing. My kids will easily skip on various activities, but would not miss their Karate class. They have love the fun, encouraging, and challenging environment. Would strongly recommend to anyone.

- Arie Gluzman. 6/23/2018

I highly recommend Lockhart's Karate Academy for anyone looking to build their children's confidence while also teaching excellent life skills such as patience, organization and more. Our son Kai looks forward to going to class every Monday and Friday and we can visibly see how he's matured since he began attending Lockhart's Karate Academy. Dan and his daughter and staff our excellent and your child will be in great hands with them.

- Jonathan Abramson. 6/23/2018

Great place for kids and to learn self defense, discipline and overall fun. Dan and staff do an outstanding job 5 star rating!

This place has changed my son - or at least helped him to grow and develop in such an amazing way. Master Lockhart and his daughter Brittany Lockart have such a phenomenal program where they teach the students respect, discipline, patience, team work, and good sportsmanship and along the way a whole lot of karate as well. I would enthusiastically recommend this studio.

- Payson Lederman. 6/23/2018

Master Dan is a 10 Plus as a karate master and as a person as well. My 4 years old boy is having a great time and he is learning a lot about focus, discipline and team work. Thanks master Dan for such a wonderful experience

- Rafael Pozas. 6/23/2018

All my three kids are with Master Lockhart now and they couldn't be happier. In only three months, I've seen great improvement on them, not long on the karate techniques, but also their attitudes and manners. Master Lockhart is professional, fun and caring for the kids. I would recommend him to anyone I know wholeheartedly!

- Liz Li Taylor. 6/23/2018

Discipline, respect, integrity, strength of character, focus....all pillars of what Master and Miss Lockhart teach their students.Our son just loves being here and we have seen so much improvement in his focus and self esteem since starting at this Academy! Highly recommend!

- Jennifer Tarkowski. 6/22/2018

Master Lockhart and his family have helped our children thrive under their guidance. He is always kind, fun, stern and able to engage even the most unfocused child while the child still has a smile on their face. Our son worked hard to get through his belts and his younger sister is so glad she is finally old enough to start as well! On top of that, he has great fun nights for parents to get a night out sans children. Excellent, engaging classes from a caring, respected instructor. I highly recommend beyond any other studios that we have tried in the area (and we have tried several).

- Carolyn Romvari. 6/22/2018

Master Lockhart and Ms. Lockhart are wonderful teachers. My son joined Lockhart Karate Academy when he was 3.5 years old. He is 5 now and Karate has helped my little man grow immensely. Joining this class early was one of the best decisions we took. With Master and Ms Lockhart we know that our child is in great hands. My other son will be joining Lockhart Karate Academy as soon as he turns 3. I have noticed several fake 1-star ratings in the last 2 days. It's sad that Google does not have a better handle over its review ranking algorithm and is letting crooks get away with fake ratings and reviews.

Great instructors who really care about their students. My daughter loves it here!

- Jonathan Boswell. 6/22/2018

I can't say enough good thing about this place. We travel twice from Irvine to send four children to learn karate. The instructors have been very serious when it comes to teaching the kids how to protect themselves. Yet, there are tremendous fun interactions to learn respect and endurance! Mr. Lockhart takes it to the next level building relationship with my children by spending time to do one on one talking with them. He is very good at asking questions and having my kids to think about their behaviors. My children have been making better choices every time they had talk with Mr. Lockhart. I deeply appreciate his coaching time and willingness to help build my childrens' charaters. I, standing right next to them listening also gained wisdom parenting my children. Really glad we have found this place!

Master Lockhart's Academy provides a welcoming environment for kids to have fun while practicing discipline and respect. My two boys are motivated to learn new skills and enjoy the group setting with children at all skill levels. I highly recommend you try out this studio and see for yourself what a great place this is!

- Katherine Held. 6/22/2018

Master Lockhart's Academy provides both confidence building and discipline, teaching his students about integrity through martial arts. My son has blossomed working with both Master Lockhart and Miss Lockhart. They encourage and give students great lessons behind forms to remember. My son loves to attend and is excited to move forward with his belts. Great program for kids!!

Master Lockhart is simply the best Karate instructor in OC. We travel from Irvine to this place.

My son has been going to Lockhart's for over a year and he is always excited to go. He's made good friends and it is helping him develop his listening skills and respect for others.

- jennifer stark. 6/22/2018

My kids learned a lot and had a great time at Lockharts Karate.

- Matt Furniss. 6/22/2018

We have been at Lockhart in varying capacities (training & camps) for the past 4 years for training and summer camp. Master & Miss Lockhart are incredible with the kids and I can see new positive effects on my children every time they spend time at the studio. This is the first place I ever left my daughter for an away from home activity. You can't ask for a better place or better people to be involved in your kid's lives!

- Allie Steele. 6/22/2018

Luke has been with Master Lockhart for about a year. What he has experienced there is amazing. Kids are always having fun, while learning/practicing Karate skills and discipline. Luke really likes there and had a good connection with Master and miss lockhart. During a regular 1 hr class, kids are always occupied with various activities during which they are trained to focus, respect, work together and become strong. Leaving this great place and great teachers was sad to us. It's a great and highly recommend place where you can find lots of other interesting activities and programs for your kids, for example, Friday movie nights, summer camp, etc.

The BEST extra curricular activity for your children. They will learn discipline and responsibility, core values generally not taught in the local youth sports league. We attended the free trial lesson to start at my son's request; my daughter came along to observe and immediately joined, too. My wife and I would also join if we could fit it into our schedules.

perfect learning place for Karate and discipline. Also Master Lockhart is very charismatic and makes the classes fun for kids. His great knowledge on kids psychiatry brings extra bonus to the whole package.

- 09dokhtaram . 7/31/2017

My son just started at Lockhart's Karate Academy and absolutely loves it. He looks forward to his classes and has grown so much in not just his physical abilities but attention span & confidence in the short time he's been taking lessons. Master Lockhart & all the instructors are fun and kind but firm. They set realistic expectations and make sure the kids follow through. I would definitely recommend Lockhart's Karate Academy to anyone who is looking for a martial arts studio.

My son joined Lockhart's karate Academy three years ago. Master Lockhart and Miss Britney are fantastic teachers. It's amazing combination of teaching Karate with fun and discipline. I am happy to find the best place for my son. I will definitely recommend this studio.

My three kids aged 11, 9 and 6 have been going to Master Lockhart's karate studio for almost 2 years. It has been a wonderful experience for my kids all along. They look forward to their karate classes. They are learning some great life skills while having fun. Mater Lockhart is really good with the kids. All the other instructors are also very good! Highly recommend this place!!!!

- Renuka Bhavani. 4/2/2017

Master Lockhart and his daughter Brittany run a great martial arts studio. I've had my 2 kids in the program for months now, and they are constantly motivated, and see their own progress. Planning on running them both all the way to blue belt and beyond. Thanks Lockhart's, you're a gift to our community!

- Maxon Duncan. 3/28/2017
FREE Trial Class for anyone who wants to "see for themselves" how fun and rewarding classes can be!
Mon: 10:00am - 7:30pm Tue: 10:00am - 9:00pm Wed: 10:00am - 7:30pm Thur: 10:00am - 9:00pm Fri: 2:00pm - 6:00pm Sat: 10:00am - 2:00pm Sun: Closed